The Masters of Art program in European and Russian Studies is unusual in its embrace of the entire spectrum of European nations and cultures. Its requirements allow students to choose a particular national or thematic focus, geared to their individual interests and language skills, but also ensure that students acquaint themselves with the traditions and issues associated with the other parts of Europe. Students specializing in Russia and Eastern Europe, for example, will concentrate their efforts in that area, but will also take courses that address Europe-wide problems or the countries of Central or Western Europe. The program is suited both to students who wish to pursue further academic studies and to students whose interests are policy-oriented.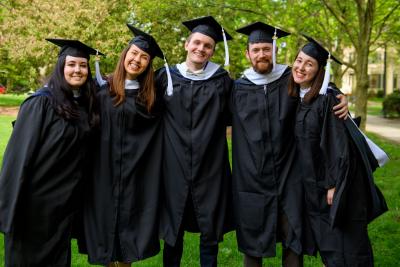 Fields of Study: European languages and literatures; economics; history; political science; law; music; sociology and other social sciences.
How to Apply
Prospective applicants can find all information about Admissions including deadlines, procedures, applications, requirements, standard tests and other materials  HERE.
When applying to the program, students will specify as an area of primary concentration either (1) Russia and Eastern Europe, or (2) Central and Western Europe. All students must complete sixteen term courses (or their equivalent) in various fields related to European and Russian studies. E&RS 900, Europe: Who, What, When, Where?, is required in addition to the sixteen courses and should be taken in the first year of the program. E&RS 900 is taken as Satisfactory/Unsatisfactory and may not be taken for audit.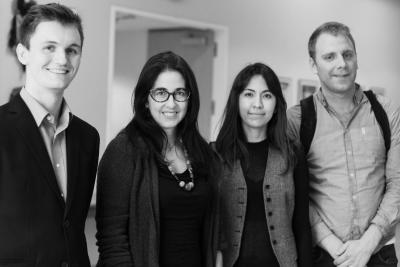 Requirements for the M.A. Degree
Students are required to take at least one course in at least three of the four fields relevant to the program, that is, history (including history of art, history of science, and history of music), literature, social sciences, and law. Students can fulfill this three-field requirement by taking Europe-related graduate-level courses from across the University. One of the sixteen graduate-level term courses may be taken for audit. Except for E&RS 900, any other courses graded Satisfactory/Unsatisfactory may not be counted toward the sixteen-course requirement. For students focusing on Russia and Eastern Europe, two of the sixteen required courses (excluding language courses) must concern the nations of Central and Western Europe. Conversely, for those focusing on Central and Western Europe, two courses must concern Russia and Eastern Europe. 
In all cases, students will comply with the Policies and Regulations of the Yale Graduate School of Arts and Sciences, especially regarding degree requirements and academic standing. Any questions regarding these policies should be addressed to your assistant or associate dean. Please refer to GradSchool Degree Requirements, GradSchool Programs-Policies and GradSchool Bulletin E&RS.
Language Courses & Requirements
For the purposes of this program, language courses in European languages count toward the sixteen required courses, even though they have undergraduate course numbers and undergraduate grade modes. If a student takes a language course to fulfill the 16-credit degree requirement, the language course may not be taken for audit. By the time the degree is completed, all students must demonstrate at least L4 proficiency in two modern European languages other than English. Those wishing to focus on Russia and Eastern Europe will need to demonstrate knowledge of Russian or an Eastern European language; those focusing on Central and Western Europe will need to demonstrate knowledge of one of the appropriate languages. In all cases, students are required to demonstrate proficiency in two European languages by the end of the third term at Yale. The only exception to this rule is completion of the appropriate full sequence of Yale language classes, certified by the Yale instructor or the director of graduate studies. Students with previous language preparation may in certain cases receive documentation of their language proficiency on the basis of this work. Students who wish to take Yale department examinations in French, German, Italian, Spanish, or other West European languages should register for a complete examination (with reading, oral, and grammar portions) with the appropriate Yale department. Students with Russian competence must receive the grade of 1+ or higher on the ACTFL/ETS Rating Scale as administered by the Slavic Languages and Literatures department at Yale, including reading, oral, and grammar portions. Students with competence in an East European language (such as Polish, Czech, Ukrainian, Hungarian, and others by special arrangement) or other European languages must take Yale department-administered examinations. Students who have met the language proficiency degree requirement may study a non-European language related to the student's academic and professional goals if the courses are approved by the DGS.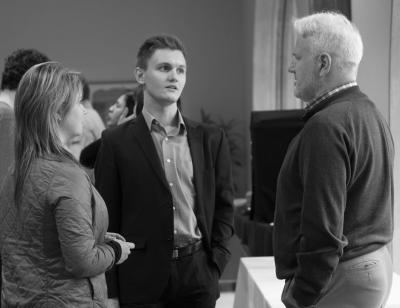 The Master's Thesis
A master's thesis is required. The master's thesis is based on research in a topic approved by the DGS and advised by a faculty member with specialized competence in the chosen topic. M.A. students must register for E&RS 950, which may count toward the sixteen required courses. E&RS 950 may not be taken for audit. Students may register for an additional independent study to prepare topics and begin research. The master's thesis must be prepared according to department guidelines and is due in two copies in the student's second year on an early-April date as specified by the council.
Joint Degree Programs
Through agreements negotiated by the MacMillan Center, the European Studies Council offers joint master's degrees with the Law School, the School of Management, the School of Forestry & Environmental Studies, and the School of Public Health. Application for admission must be made to both the Graduate School and the applicable professional school, with notation made on each application that this is to be considered for the joint-degree program. Refer to http://macmillan.yale.edu/joint-degree-programs and contact the European Studies director of graduate studies (DGS) for up-to-date information.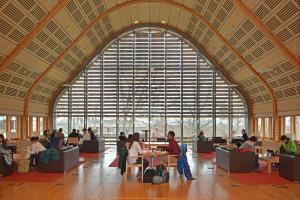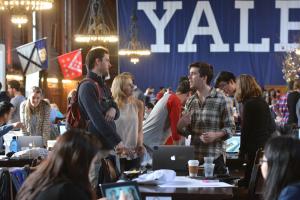 European & Russian Studies Core Courses
E&RS 900a, Proseminar in European and Russian Studies. Europe: Who, What, When, Where? Wednesdays 3:30–5:20
Professor Bruce Gordon
An interdisciplinary seminar designed to provide broad exposure to key topics in modern European studies. Special attention is given to Eastern and Western Europe as well as the humanities and social science disciplines. The seminar is framed by some key theoretical questions, including: What are Europe's boundaries? When and where is "Europe"? Is there a narrative to European history? If so, what is it? What makes a European? The seminar also focuses on developing academic writing skills and examining research methodologies. Seminar meetings are combined with the  Europe In\And the World Colloquia and feature speakers from the Yale faculty and from other academic institutions. The course is required of all first-year European and Russian Studies M.A. students but is open to all graduate and professional students.
E&RS 940a or b, Independent Study
By arrangement with faculty.
E&RS 950a or b, Master's Thesis
By arrangement with faculty.