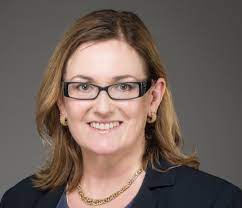 Latin American and European studies fellows of Yale-NUS College and members of the Student planning network organized a speaker event on career trajectory advice for alumni and current Yale and Yale-NUS students. The speaker for this event, Dr. Trisha Craig, Vice President (Engagement) of Yale-NUS, described her experiences and struggles with finding a career fitting her area studies focus (Latin American Politics). 
Following a brief backstory of how she got to her position at Yale-NUS, Dr. Craig claimed that her fluent knowledge of Spanish was "the skill that [had] helped her most professionally," but that there are a plethora of other necessary key skills that cannot be developed through academia alone. These include quantitative skills, writing for clients, program development, and understanding the value "an individual brings to the table." 
"Take chances, especially while you're young," she advised listeners, further claiming that even the experiences that she initially thought were unnecessary, she found useful later in her career. Moreover, key advice distinguished during the talk was having optionality; students were advised to maintain a variety of ideas and connections throughout their education, to feel freedom in reaching out to multiple mentors and to "not give up [even] when things don't work out." 
The event concluded with Dr. Craig analyzing the importance of gaining practical experience in unfamiliar situations through examples of her diverse work, which ranged from teaching at a university to helping rebuild the education process of a post-conflict society. In a period of de-globalization where practical experience and "in-demand" jobs are key, Dr. Craig advised listeners to "live before their means." A final remark was that that all Yale students are provided further career support through the Cross Campus social media, as well as Regional Yale Clubs around the world.
Written by Din Tolj