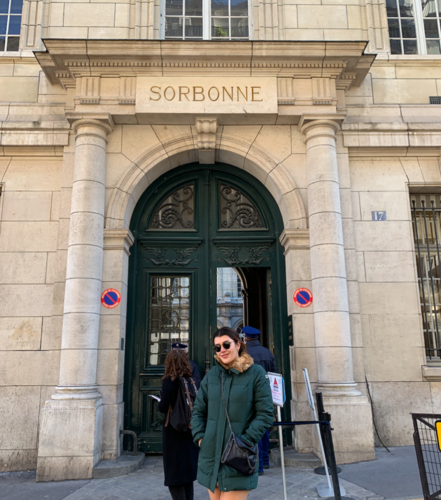 Elif Göksu Şimşek is a Yale College student,  Class of 2022.
The 8th edition of the International Conference on Opportunities and Challenges in Management, Economics and Accounting (OMEACONF) was held in Paris during the Thanksgiving break. In the history of the OMEACONF series, the conferences have been held in 7 different countries. The previous series of OMEACONF was held in Belgium (Brussels ), Italy (Milan), Germany (Berlin), Italy (Rome), Switzerland (Geneva), Iran (Tehran) and Norway (Oslo).
It was a perfect setting to meet fellow members of academia, researchers, and scholars and learn in an engaging environment. I got to learn about the latest breakthroughs in the industry from a carefully selected board of speakers. The conference seeks submissions related to the following conference topics: management, business, finance economics and accounting.
In my junior year, I studied abroad at Oxford University and worked as a research assistant for a professor at Said Business School, Oxford. I wanted to continue researching with her last summer and won the Robert Bates Fellowship to support my time at Oxford last summer. Early October, we submitted our abstract to be evaluated by the Scientific Committee. After the abstract was accepted, we sent a full text paper, including results, tables, figures and references on "Regulatory Change and Platform Disruption in the UK Banking: The Case of the Complementors."
Our team was selected to present the paper and our findings at OMEACONF. Luckily, this period overlapped with our Thanksgiving break. I wanted to join my colleagues and mentors from Oxford in presenting our findings in this conference and sought the fellowship.