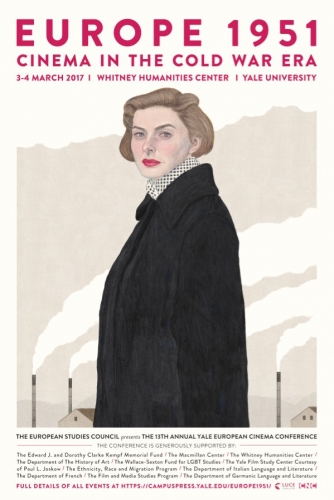 Sixty-five-year-old films may be old, but some never lose their significance. A select few made reappearances on screen at the Whitney Humanities Center last Friday and Saturday.
The European Film Conference, an annual event in which the event's organizers base the theme around a specific year, featured films from 1951 including the Italian film "Europa '51" and the British film "Pool of London." The event also involved panel discussions both days with Yale Film and Media Studies professors and graduate students as well as professors from other universities such as the Massachusetts Institute of Technology. Roughly 80 people attended the evening screenings.
The European Studies Council at the MacMillan Center at Yale presented the 13th Annual Yale European Cinema Conference.
Read full article in Yale Daily News.