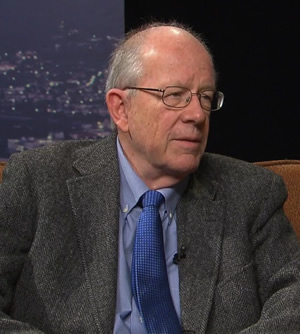 As political science professor David R. Cameron took the podium before his talk on the implications of Brexit Thursday afternoon, he paused to allow those expecting another David Cameron — the former prime minister of the U.K. — to leave. He laughed when no one left, and then went on.
At the talk, "Brexit: What It Will Mean for the U.K. and the EU," which drew about 30, the renowned Yale professor discussed the historical relationship between the United Kingdom and the European Union, provided information on possible arrangements between the U.K. and EU after the U.K. voted in June to leave the EU and spoke about its potential domestic and global consequences.
"Of course, we don't really know specifically what will happen yet, but we have some idea," he said.
On June 23, slightly more than half of the 72 percent of British citizens who voted in the referendum chose "Leave." Cameron said the "flurry of polls" in the days leading up to election day were split between a "Remain" and a "Leave" victory, muddling signs of which side would win until the very end.
Thus, the vote to leave the EU came as a surprise to many members of the British public. Even so, Britain will remain a member of the EU for at least another two-and-a-half years — the approximate time it will take for all necessary arrangements and agreements to be made between the EU and the U.K., with two of those years devoted to negotiations.
"The U.K., not surprisingly, has not yet officially notified the EU of its decision to leave, in part because they don't know exactly what they want," Cameron said. "The likely objectives of the U.K. in negotiations will probably be full access to the internal markets and financial services of the EU."
read more at The Yale Daily News …
---
Written by Anastasiia Posnova for the Yale Daily News. David R. Cameron is a professor of political science and director of the EU Studies program at the MacMillan Center.