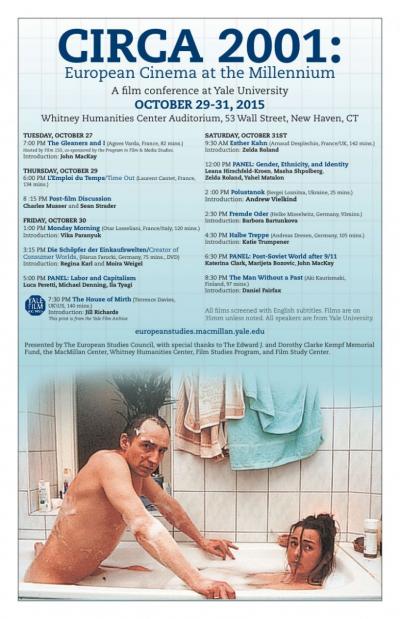 European Studies along with Film Studies and the Film Study Center present
Circa 2001: European Cinema at the Millennium
A film conference featuring full-length original prints of European films in or about the year 2000-2001. All with English subtitles.
Download program (available soon)
Sponsored by the European Studies Council of the MacMillan Center; the Edward J. and Dorothy Clarke Kempf Memorial Funds; Whitney Humanities Center; Film Studies Program; and Film Study Center.
This is the 12th in a series of film conferences hosted by the Yale European Studies Council that have highlighted  original prints of films and events across Europe.
Previous conferences in the series highlighted the years: 1945, 1956, 1968, 1989, 1936, 1919, 1942-43, 1975, 1930, 1962 and 1981.